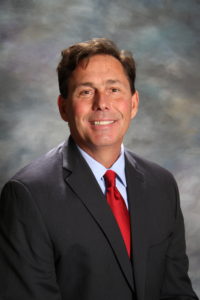 Our Story
Michael Ross founded Cambridge Federal in 2012. Cambridge Federal (CF) is a certified HUBZone, Veteran Owned Small Business (VOSB) and Maryland DoT Small Business Entity (SBE), with its main office located in Cambridge, Maryland.  CF is a founding member of the Dorchester County Department of Economic Development (DCED) incubator initiative and is located in a multi-tenant facility.  CF has two main lines of business; Information Technology (IT) and Investigations and Security (I&S).  Mr. Ross established Cambridge Federal in an effort to increase employment opportunities, investmen.
Meet the Frontline Team
(click the picture for LinkedIn profile)
Emily Clark - Accountant
Emily Clark is from Pocomoke City, Maryland and has worked for Cambridge Federal for nearly 2 years. She graduated from Salisbury University in 2017 with a degree in Accounting. Emily has plans to acquire a Masters of Business Administration and she is currently taking her CPA exams. Her plan is to return to Cambridge Federal after her internship with KPMG.
Successful Interns
(click the picture for LinkedIn profile)
Alex Berencz
Alex Berencz graduated from Salisbury University in 2018 with a Bachelors of Science in Information Systems Management. Alex worked for Cambridge Federal as their Information System Administrator and Technical Analyst for nearly two years before moving on to General Dynamics and working from their branch, Eagle Alliance.
Kaitlin Isabell
Kaitlin Isabell graduated from Salisbury University in May of 2018 with a Bachelor's degree in Marketing with a minor in Professional Sales. She spent the summer of 2017 as an intern for Cambridge Federal. She worked at Gartner Inc. as a Business Development Associate, then moved on as a Security Clearance Investigator for Perspecta.
Jonathan Cho
Jonathan Cho was an intern for Cambridge Federal during the Spring of 2018. During this time he assisted in updating the website and configurating a series of different network switches . He now interns as a Network Technician at VAE, Inc. as he helps implement networks throughout U.S. Army bases.
Britaney Dunkle
Britaney Dunkle is currently attending Salisbury University with expectations to graduate with a Bachelor of Science in Marketing and a minor in Graphic Design, expected to graduate in the Spring of 2019. She is currently interning for Enterprise and learning to become a well-rounded professional.
Other inspiring interns:
Doris Hastings - Management Trainee at Enterprise
Zachary McLeer - Current Salisbury University Student
Judy Catron